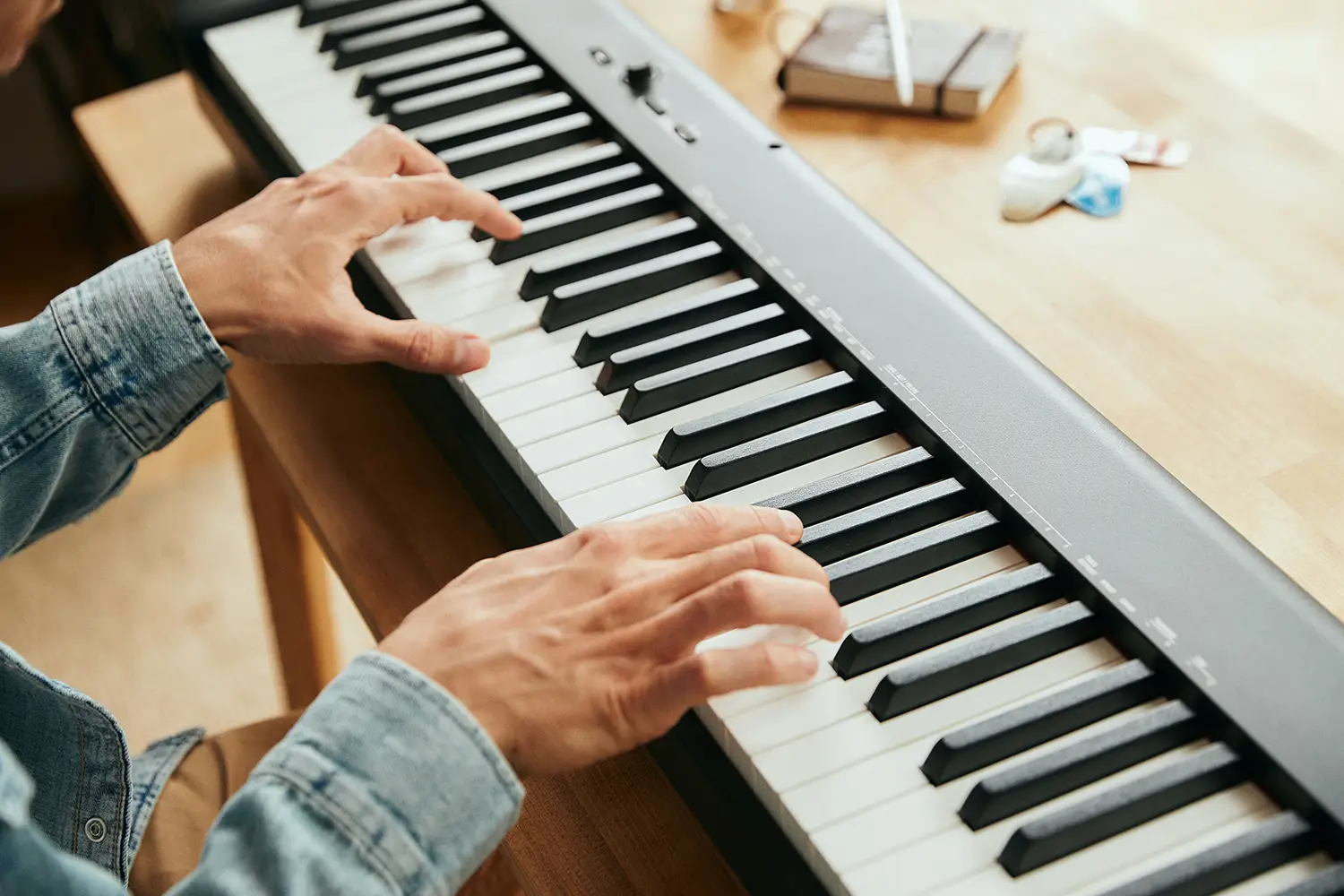 A Precise and Reliable Touch
More than 80% of piano teachers we surveyed* said that a digital piano's touch is the most important aspect of its design.
To ensure the correct finger technique from the start, the CDP-S110 has our acclaimed Scaled Hammer Action II mechanism (with simulated ebony and ivory textured keys) that provide the authentic weighting of an acoustic piano.
---
Expressive Sound
The musical expression you can achieve from the CDP-S110 is so much bigger than its slimline dimensions, thanks to a brand new Dynamic Stereo Sound Engine and built-in speakers.
You can also plug in headphones for private practice.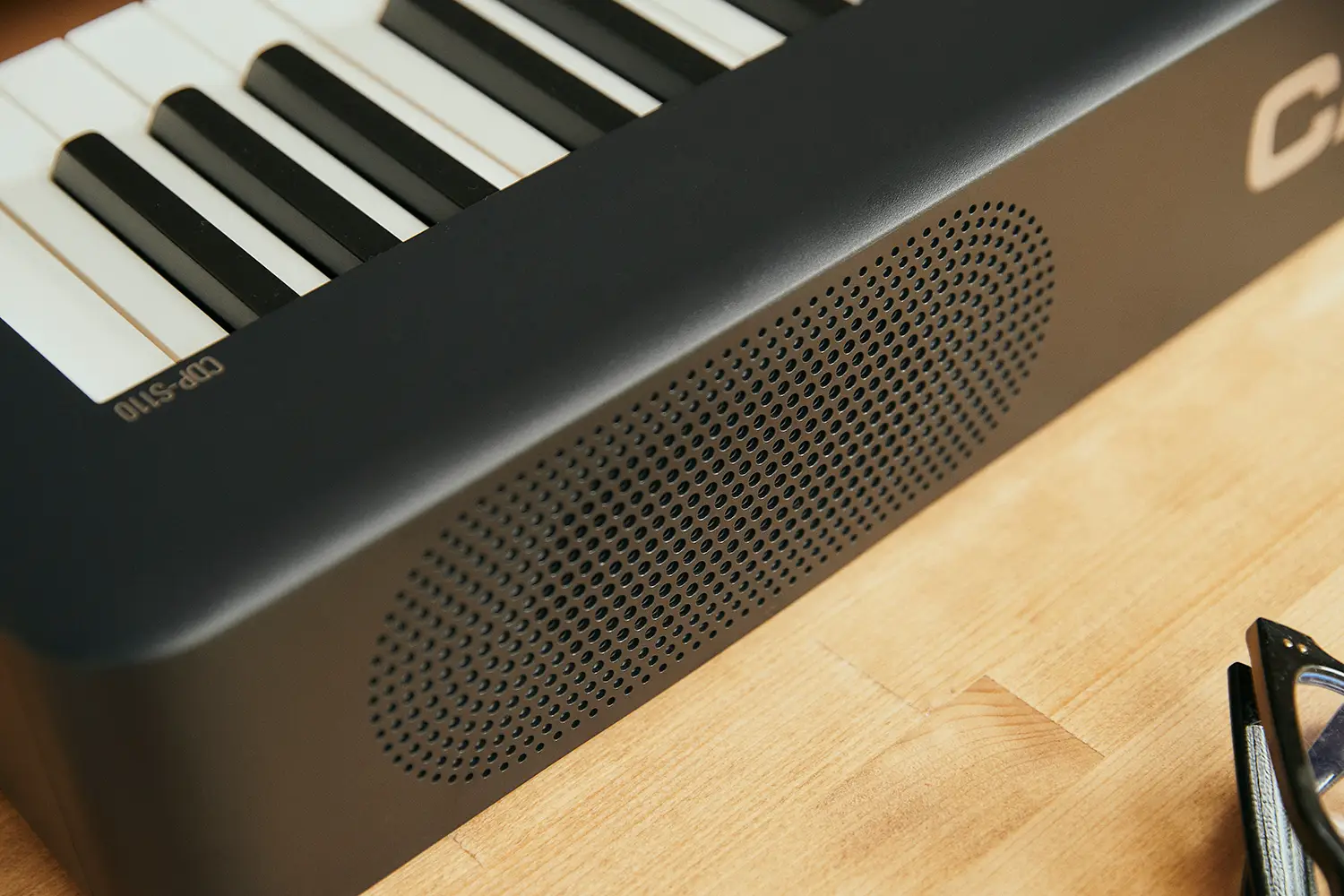 ---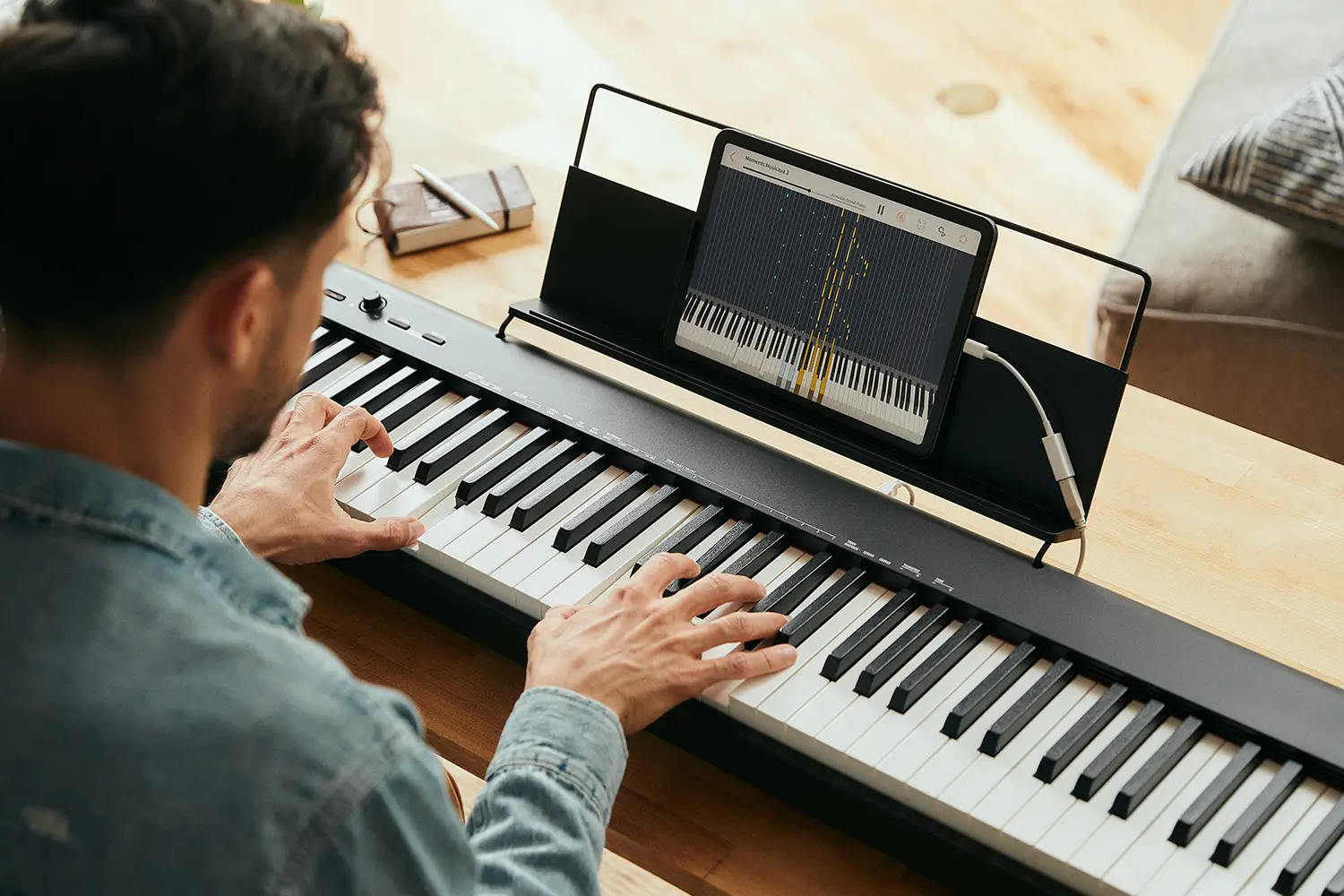 Connect Your Devices
With USB and an audio input, you can listen, learn and play music from your smartphone or tablet (cable required). 
The CDP-S90 is fully compatible with iOS and Android devices and can be used as a controller for hundreds of music apps and games (available separately).
Learn to Play with Casio Music Space
Available FREE for iOS and Android devices, Casio Music Space is an app than can show you how to play over 100 famous pieces of classical music, as well as work as a piano remote controller, and PDF music viewer.
---
Learn Online with Casio
The CDP-S110 includes free access to online music lessons from the Casio Music Academy.
Watch and participate in a series of online tutorials to help you build secure musical skills, designed by a team of music educators.
These lessons are not time-limited or free trials, they're there for you for as long as you own your Casio keyboard.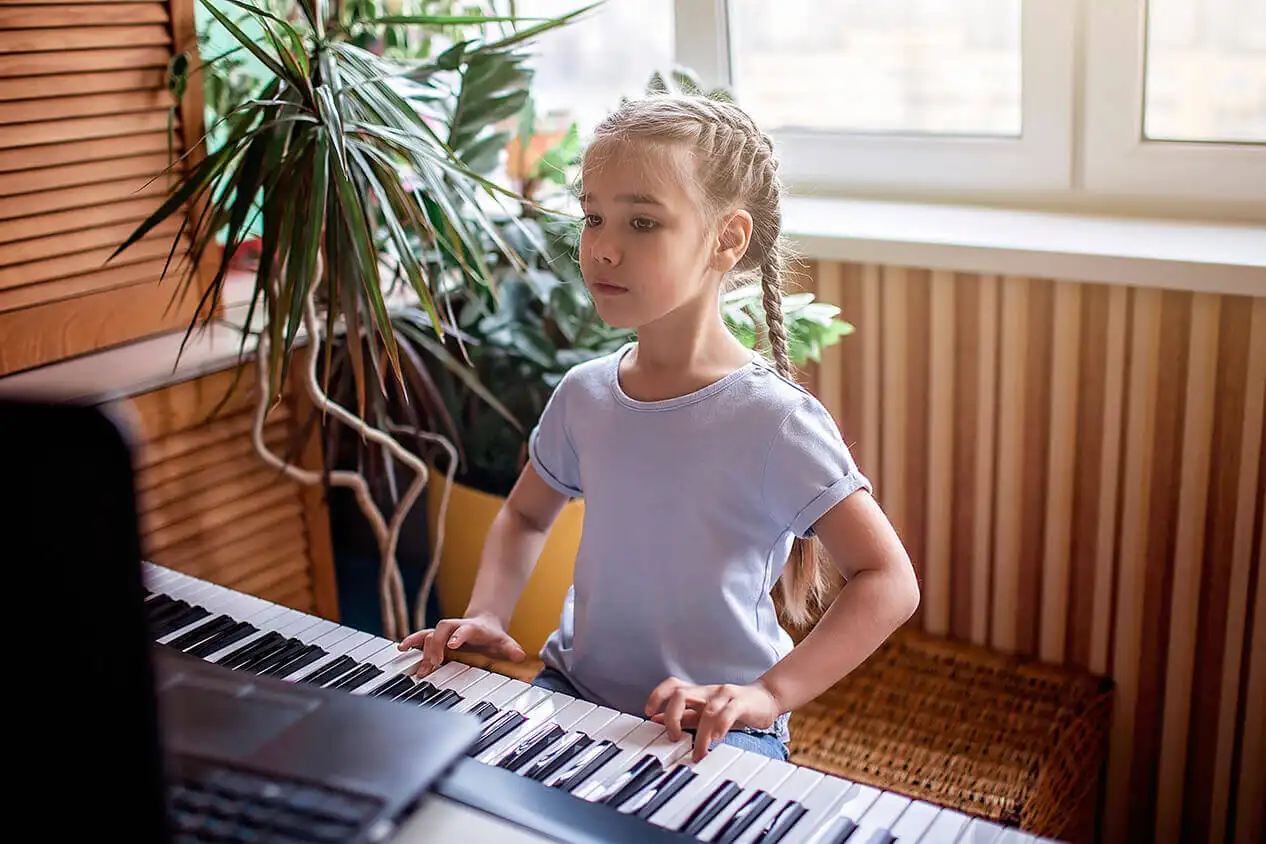 ---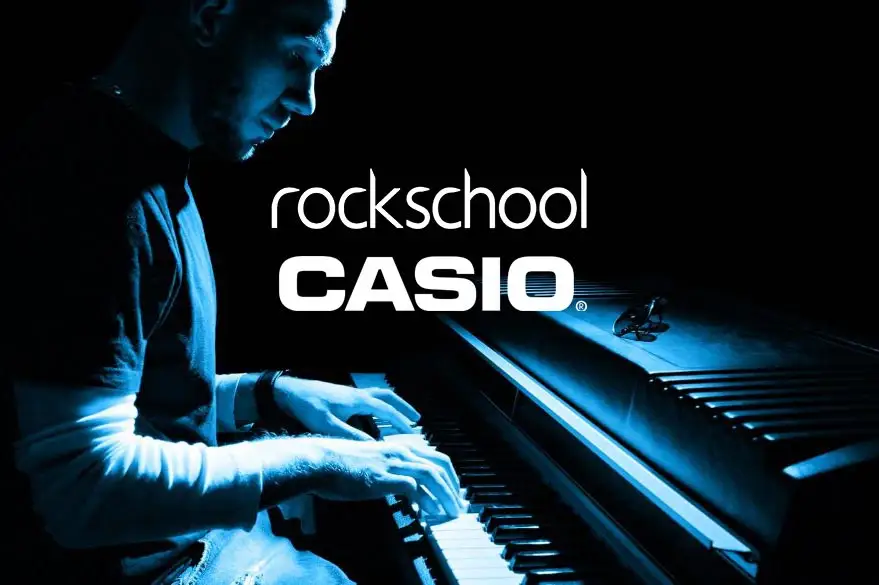 Including Great Music from Rockschool
Choosing an instrument is only the beginning of your musical journey.  The next challenge is learning to play.
To give you and your family the best start, we've teamed up with Rockschool, a leading music exams board for rock and pop music.
The CDP-S110 includes a selection of FREE music downloads with backing tracks, all designed by leading music educators to help build your skills.
---
 * Survey conducted by Casio UK in 2018 of 103 piano teachers.
**  Battery time is dependent on playing conditions and volume setting.
---
CDP-S110 Highlights
Ultra Slim and Portable.
Weight 10.5kg (excluding batteries).
8W + 8W Speaker System.
Battery Power Option (6 AA Batteries).
Headphone Output
Audio Input
USB Connector to PC, Mac or smart device (iOS and Android).
Compatible with AC Adaptor AD-A12150LW (Included).
SP-3 Sustain Pedal Included.
Dimensions 1322 x 232 x 99 mm
Music Rest included.